Our Program in Russia is almost over.  William and Mary students did a lot of work in
classes, during numerous field trips and most importantly pursuing their
independent inquiries.  Each of them worked on her own research project.  As
part of their research project they are writing a paper and making a
documentary (it will be ready in November).
Students examine historical and modern urban development sites of St.
Petersburg including Art Center Pushkinskaia 10 (Monika Bernotas), Nevsky
Prospekt (Megan Doneski), Cruiser Aurora (John French), The Aurora Movie
Theater (Ashby Gaines), The New Seaport (Sophie Kosar),Smolensky Cemetery
(William Lahue), The Gazprom Skyscraper (Alex McGrath), Monuments to Peter the
Great (Caitlin Oakley).
The students contacted and interviewed an amazing number of people, ranging
from the local elected officials and heads of corporate press services to the
leaders of local religious communities, activists of various NGOs, local
artists and university professors.  And they did this all in Russian!
Today Alexander Sukharev (Director of the University Center for International Education) handed to William and Mary students Certificates awarded to them for the successful completion of the study abroad program at St. Petersburg State University.  Here are several moments from the award ceremony.  Sorry for not capturing all the students 🙂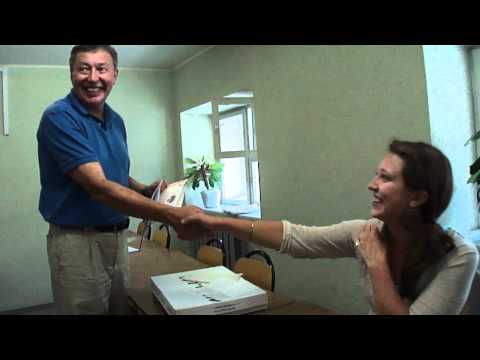 Monika Bernotas receives her Certificate.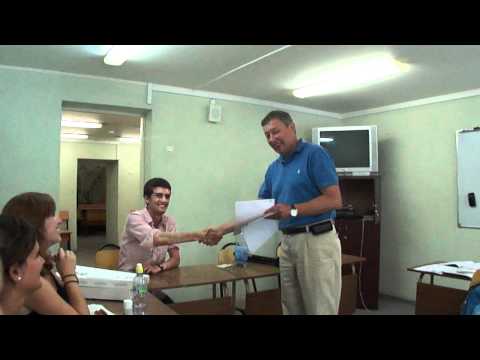 Alex McGrath receives his Certificate.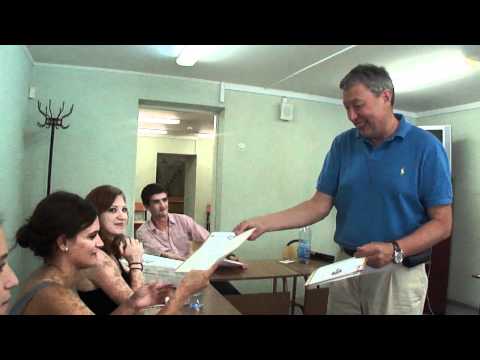 Caitlin Oakley receives her Certificate.
WILLIAM AND MARY STUDENTS ARE DOING A GREAT JOB!